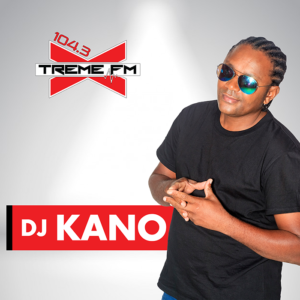 Name: Rohan 'DJ Kano' Cornwall
Birthday: November 13th
Sign: Scorpio
Hometown: Murrays Village/ Green Hill
Shift Time:
Monday – Thursday: 1pm – 4pm
Saturday: 6am – 9am
Sundays: 9pm – 12am
SOCIAL MEDIA DETAILS :
Facebook: Rohan djkano Cornwall
Instagram: djkanosvgservices
LinkedIn :Rohan dj kano on
About me:
Born in Murray's Village and raised by a single parent, made me who I am today.
As a youth growing up I've always been looking at people's examples about life and how they've dealt with it, and promised myself always to stay hardworking, focused, humble and positive in everything I say and do.
I had realized a long time ago that only you can determine your destiny, your future and its outcome, your parents are only there to help.
Playing music was never my dream, but music was apart of me from small, my father owned a business that catered for block-o's and dances.
That's where the business part of me came alive. Anyone who knows me, will agree I like doing business (buying and selling). I have a strong belief in the bibles term 'blessed is the man who has his own'
One day my uncle gave me a turntable and some records and that's how I really started. I would go to the music center and buy new releases. Linking with the music center for records, made me into a basketball deejay, because one the music center bosses (Mr. Wayne Williams) was the president. It never stop, I would play at house parties weddings and village events. At one of the events, I met Hans king who offered me the opportunity to join him as a deejay on Hitz Fm on Saturdays, which gave me exposure to a wider audience.
I then became a household name, playing for schools, house parties, weddings, for the rich the poor in every part of St. Vincent. All this hype never changed me. Up to this present day, I'm still the same person.
I must say respect goes out to all who had a positive part in the brand name DJ Kano, you know who you are…. Love, respect and remember to always stay humble and focused…Peace.
FUN FACT: On my birthday I will sleep all day because of a superstition… I once broke my hand on my birthday.
Favorite Quote: Staying Focused
Favorite Genre: Hip-Hop
Role Model: My mother is my role model. She works hard for everything she want, and only defendant on almighty God for strength and motivation
Radio Experience: Worked on almost all the radio stations in St. Vincent.
REP YUH CREW: FOUNDER OF WESTSIDE CONNECTION CREW AND DJ KANO S.V.G SERVICES … BIG UP DJ KRONIC, HEAVY HAND