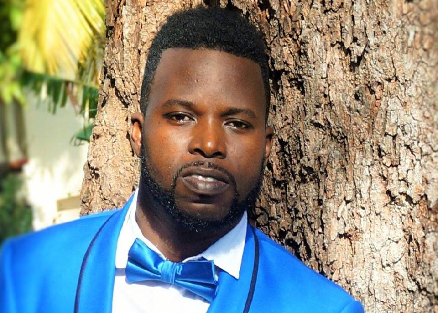 St. Vincent & the Grenadines (SVG) native Oronde Charles, known in the Soca music world as Bomani, stepped into the spotlight in 1998 as a featured singer in a local talent showcase. His smooth soulful covers of classic tunes by the likes of Stevie Wonder, Luther Vandross and Boyz II Men earned him early recognition as a young talent on the rise. By 1999 Bomani had already developed an impressive songwriting ability, which he had been nurturing since he was 12 years old. After a couple of years on the local hotel circuit with his first musical band Prorogative, the budding artiste was poised to ascend to the next level. In 2001 he continued his preference for live music by joining his second band Blaksand.
In 2002 he wrote and recorded two songs for the band's album "Perpendicular" including "Dogs" and "D Music".
Bomani took a break from the local music scene in 2003 to take up a contract with Carnival Cruise Lines as a vocalist on board one of the ship's calypso bands, where he worked with longtime friend and musical collaborator Jawanza King. After almost 11 months at sea, Bomani returned to SVG in 2004, rejoining his band mates on stage and in the studio. The band now called Hottsand (HS Phaktor) was in the process of producing a debut album. Bomani wrote and recorded two of the songs which were included on the CD produced at Sky Studios with some arrangements and production by band leader Adrian Bailey. Bailey is renown for producing Kevin Lyttle's wildly popular international hit "Turn Me On". Bomani two songs, "Bootie Call (Turn around)" and "I am Soca" took SVG's Carnival, Vincy Mas, by storm that year. Both songs hit Number 1 on local radio charts and " I am Soca" earned the singer his first competitive title, Soca Monarch 2004. Bomani then went on to conquer the road a few days later with the same song when he was crowned Road March King 2004. 
After a successful North American tour with his band in 2004, Bomani returned to SVG focused on creating new music, while continuing to perform throughout the Caribbean, England and Canada. In 2005 Bomani set about the task of continuing the standard of songwriting he had developed, and released a number of hit songs for Vincy Mas, including "Grass Hopper", "Time to Blaze (Fire)" and "Wet". 
Bomani also traveled to St. Lucia to represent SVG in the annual OECS Soca Monarch Competition. An electrifying performance of his hit "I am Soca" to a huge St. Lucian audience garnered him his third title of OECS Soca Monarch 2005. Bomani has dominated radio airplay in SVG consistently. On one of SVG's leading FM stations, Hitz FM, Bomani scored Top Ten hits on the station's yearly Top 100 Hits chart; Number 1 with "I am Soca" and Number 3 with "Booty Call" in 2004 and Number 3 with "Time to Blaze" and Number 1 with "Wet" in 2005. 
Bomani has also been a hit at SVG's annual Blues Festival, opening for R&B group 112 in 2006, and Grammy Award winning Stephanie Mills in 2007. Bomani also wowed Blues Fest patrons with an impromptu duet with Jeffrey Osborne in 2006. Bomani is a true talent, a songwriter who pens lyrics and melodies very often without the use of a musical instrument. He carries a distinct laid back vibe, but once he's on stage he turns into a charismatic performer with the vocal stylistics and confidence of a seasoned entertainer. 
Though by many standards, he is still green, he possesses the ability to make a huge difference in music in St.Vincent and the Grenadines. His home town of Campden Park and indeed his homeland is justly proud.