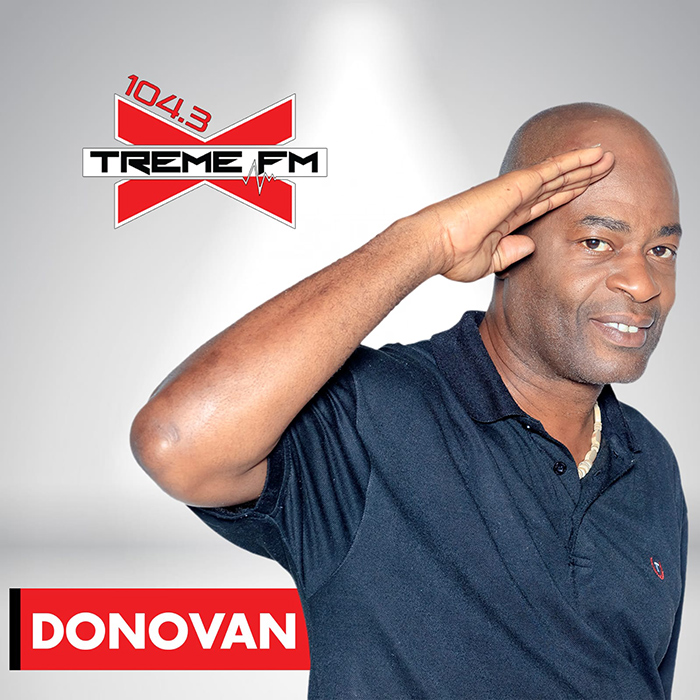 NAME: Corbett Crick
BIRTHDAY:   April 4th 1968
SIGN: Aries
HOMETOWN: Cane End, Mesopotamia
SHIFT TIMES:
Mon – Thurs: 7pm – 10pm
Friday: 6pm – 9pm
Sunday: 3pm -6pm
SOCIAL MEDIA DETAILS:
Donovan R. Crick (Facebook & IG)
FUN FACT: Doesn't like hanging out with deady-deady people. Must be fun-spirited and jovial.
FAVOURITE QUOTE: Seek YAHWEH first and he will give you the desires of your heart
FAVOURITE GENRE: Reggae, Dancehall & Soca (Every and Anything Caribbean)
ROLE MODEL: Wax Masters, Bishma and Living eyes (Eyes Connection)
RADIO EXPERIENCE: Worked at almost all radio stations in St. Vincent within a 10 year period.
REP YUH CREW: Donovan reps all well behaved crews
ABOUT ME:  Proprietor of Exclusive Sound System DeeJay Donovan has been in the business for over 26 years. The Former St Vincent Boys' Grammar School and Marriaqua Secondary student credits his success to his own ambition and other veteran Deejays. Outside of radio this deejay enjoys spending time with his four children, farming, playing table tennis and football. He is also a former member of the national football team. Donovan has been representing as a deejay in New York for the last 15 years, there is also a following in Washington D.C, Montreal, Toronto, United Kingdom, The British Virgin Islands and other parts of the Caribbean. He encourages potential deejays to 'learn the basics, have a good knowledge of past and present music, and dedicate ample time for practice and perfecting the art.' Dj Donovan brings to Xtreme 104.3FM versatility, while creating an exciting interactive radio program in a club-like atmosphere.